There will be a wide variety of applications on our mobile, it is normal to think of hiding those applications from others, there are many important reasons to hide this. One of the main reasons for this is that our information should not be known to others.
Purpose Of Mobile App Lock
Nowadays we store all our important information on our mobile, so it is very important to protect our mobile. Maybe when our mobile is available in the hands of others they have the opportunity to know the intimate things related to us, so it is very important that you pay attention to this matter.
Especially the money transfer application we have started to use on mobile so it is necessary to use an app lock application like this to protect our money transfer-related information, our important photos, videos etc.
Which Is the Best App Lock For Android
In addition to hiding applications, there are many different types of applications to lock our mobile phones, although little information about all the applications is known to many. Therefore when you lock your relevant application it should be a very efficient application and an application that is not easily found by the viewers. That's a great compilation of what we're going to discuss in this web article.
Best App lock On the Play Store
Despite having lots of [App Lock] application to hide the applications on our mobile, we have selected a special app lock application for you in the Play Store and presented it in this article. This app lock application cheats the homepage of the applications on your mobile and gives a different change, which means that the viewers can not easily find it.
Notably, it is a time lock application. The comment made by this app, like the opportunity to download it, is all available below our website article, so read this article carefully and go to google's official website Play Store and download and use this application, the information below is for you.
Info Of App Lock Application
Are you worried about exposing your PIN while you unlock your apps?
Here comes App Lock – Time Password (Dynamic Password) for the rescue. You can make your phone current time its app lock screen password. And time changes every minute, and so does the password too, so no one can even guess it.
App Lock (Privacy Protection) can lock Facebook, Whatsapp, Gallery, Messenger, SMS, Contacts, Gmail, Settings, incoming calls and any app you choose. Prevent unauthorized access and guard privacy. Ensure security.
Hide and Protect Photos & videos: Photos and videos imported into the phone can only be viewed after the correct password is entered.
Private Browser: With a Private browser, your internet surf will leave no traces behind. There is also a Bookmark feature.
Show Key Features, and How Is Work
Customise wallpaper for lock screen – You can apply HD Screen wallpaper or choose from Gallery.
Unlock sound enable/disable.
Unlock vibration enable/disable.
Support Fingerprint
Support Break-in Alerts and know who is trying to break-in
12-hour and 24-hour formats are both supported.
100% safe and secure App Lock- Time Password
Reverse Pin Modifier – Apply the Reverse mode of your Current Lock whether it is your Current Time, Own Security Pin or Pin+ Current Time.
Minute Pre-Set / Post-Set – This means to give more security now Set Pre-Set or Post Set minute to your Current time. 
Hide App Icon – Hide this App icon to surprise your friends where is the App lock. Launch it by dialling #666#6
Choose your own Lock Type – Either you want Current System Time to make your AppLock Password or your own custom PIN with different Time slots like Hour only, Minute Only or full time. All are possible with this App.
Current Time – It is the default password of your lock screen. e.g. If the time is 01:47, your PIN will be 0147. 
Pin Passcode – The user can choose any password.
Pin + Minute Passcode – e.g. if you choose the digit is 12 and the time is 01:45 your PIN will be 1245.
Pin + Current Time Passcode – e.g. if your chosen digit is 45 and the time is 02:37 your PIN will be 450237.
Pin + Day Passcode – e.g. if your chosen digit is 45 and the date is 4 July 2017 your PIN will be 450407.
Pin + Hour Passcode – e.g. if you choose the digit is 12 and the time is 01:45 your PIN will be 4501.
Show Explanation for the permissions
Android. permission. INTERNET 
android. permission.READ_PHONE_STATE
android. permission.ACCESS_NETWORK_STATE
AD companies need to read phone state and network state to display and improve their AD quality. 
android. permission.SYSTEM_ALERT_WINDOW: to lock screen
android. permission.RECEIVE_BOOT_COMPLETED: To lock the device as soon as it restarts
android. permission.CAMERA: Image capture for App lock wallpaper
android. permission.READ_EXTERNAL_STORAGE: To change the App lock wallpaper
Show Important Notice, and FAQ
How to lock Xiaomi / MI phones?
Xiaomi / MI phones have different permission management styles. To use App Lock – Time Password on Xiaomi / MI phones, please follow the following steps.
Open Security App -> permissions.
Choose option permissions -> App Lock – Time Password -> Allow all the permissions.
Go back to Permissions -> Auto Start -> Allow App Lock – Time Password to Auto Start.
Important Notice For HUAWEI Users: Huawei devices have task killer services that interfere with the AppLock service. For our app to work, you need to add App Lock – Time Password to allow apps in those devices' security settings.
Huawei: Phone Manager App > Protected Apps > Add App Lock – Time Password to the list.
How To Use This App Lock Application?
Download this application from the official website in the Google Play Store using the link below
Then this application can say a few permissions on your mobile and you have to allow it
Congratulations you have done this successfully and after this, you will find all the chances of locking the application you think of in this time app lock application.
Atin Raj: It's a pretty awesome app. It does the work it promises and also comes up with a bunch of features. The only problems that I faced with this app are 1. Whenever I try to open an app ( which is Not in recent apps ) the app crashes and I have to reopen the app from the Application list. 2. The same problem is when I try to switch apps frequently, sometimes it opens the app sometimes it doesn't. Please fix this. Appreciate the good work
We are proud to assume that this information provided by us will be helpful to you, our heartfelt congratulations to you, and thank you on behalf of our team for spending your time with us and patiently reading this web article.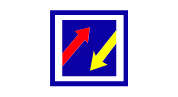 I put a lot of effort into writing and presenting each article with a proper understanding of the audience's needs and tastes. And it is noteworthy that all my articles are written according to Google's article policy.