This article is most unique full to people who want to secure their mobile phone from others. Securing the mobile phone by number lock, pattern, face lock and fingerprint will not that much powerful security. This article provide a solution to whom who are in dark.
As mobile devices have become an integral part of our daily lives, it is essential to ensure their security by storing important information and accessing critical services.
This includes using secure lock screens such as PINs, passwords or biometric authentication (fingerprint or facial recognition) to prevent unauthorized access to the device.
Apart from common secure lock screen we should be unique and some different. Here comes the app known as Full Black Screen app. This app helps you in many ways and important if you think your device should protected and unique.
This app will give you a special benefits such that it help you protect mobile by black screen when turn on your phone. The trick behind this known only by you.
This also help in saving the energy of your mobile. This app mainly used while hearing songs in YouTube, Spotify or other platforms. after playing song you can make your screen black which help you to save battery of the mobile phone. This are some known things but many hidden behind this app.
| | |
| --- | --- |
| Offer By | jApp |
| Published | Google Play |
| Nowadays Installs | 1M+ |
| App size | 5MB |
| Working method | Black Screen Lock |
Uses Of This Full Black Screen App
This app is useful in many ways mainly in android mobile phone. let us consider the common platform known as YouTube.
In this platform many wish to hear the songs which is not available in any other platforms. In such case many will see our mobile screen.
To privatized our mobile screen this app can be used to make our screen black. This may not known to everyone. For example when we travelling on bus or train our screen should not be visible to everyone.
Some may try to see our mobile phone in bus, Tn that spot make our mobile screen invisible to other this Black Screen App will help you lot.
This also secure from other person who try to unlock our phone in absence. this give a black screen of overlay when they try to on the screen.
But the trick is known only by us. If we need to off overlay we should tap the screen twice or trice. This simple trick will protect mobile phones from other people.
We believe that this kind of app will secure from other and also save your phones energy. So this kind of multi purpose app are now in social media is invited.
Similar Useful Apps:
Our TnShorts team as provided maximum necessary contents in this article but if you are not clear or still have any other queries about the app, we have provided directly given the developer content page. so, click the green button given below.
If you are satisfied of this content which you travelled still now and need to enjoy the feature of the app now, click here directly to play store now.
Basis Of Article
We have already published nearly three articles which is useful but to provide more better user-friendly app, our team researched hard in Google Play Store and provided this Full Black Screen App which has some individuality.
We believe, this article will help you lot in improve your mobile uses. After using this application, you can give your thoughts and comments on comment section give below. We will be with you always with some information which should be shared to you.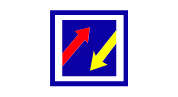 I put a lot of effort into writing and presenting each article with a proper understanding of the audience's needs and tastes. And it is noteworthy that all my articles are written according to Google's article policy.