When we think of mobile, we cannot forget Nokia and the old Nokia Keypad mobile has captured the hearts of many. Even after using android mobiles for many years now, the experience of Nokia models does not leave us.
So here we have given you a Play Store Nokia Phone Launcher which can bring the Old Phone experience to your android phone.
This is Xpress Model Nokia Old Phone Launcher, once installed it will reflect Nokia Xpress Model look all over your mobile, giving it a unique look.
Below is the information related to this Xpress Model Nokia Old Phone Launcher application, all of which are provided with photos collected from play store, check it out.
Because play store is the best website, it gives space only to the applications that follow its policy, that's why we choose our mobile application from play store.
---
Play Store Details
| | |
| --- | --- |
| App Size | 30 & 32MB |
| Role | Nokia Launcher |
| Nowadays Installs | 10,000+ |
| Released on | Feb 7, 2023 |
| Offered By | Color Studios |
| Official Website | https://[email protected]/ |
| Contact | NA |
| Application Policy | http://108.61.220.32/policy/policy.html |
| Address | Binh Thanh, Ho Chi Minh City, Viet Nam |
Nokia Launcher is a popular home screen replacement app that allows you to bring back the classic Nokia style to your smartphone. With this app, you can enjoy the nostalgia of using a Nokia phone with modern touchscreen capabilities.
The Nokia Launcher features a vintage Nokia theme that brings back the familiar look and feel of the classic Nokia home screen. It also includes the hard keys that were a staple of the old Nokia phones, making it easier to dial numbers and access the app drawer.
In addition to the classic look and feel, the Nokia Launcher also includes a web browser that allows you to surf the internet in the vintage Nokia style. The app also features an old square camera style, making it unique and fun to use.
More Info
Furthermore, the Nokia Launcher allows you to switch back to your default launcher with a long press of the End Call button. And for those who love to play games, the app also includes the classic Snake Game 97, complete with the dot-matrix display and monotone sounds.
Overall, the Nokia Launcher is an excellent way to bring back the classic Nokia style to your smartphone. With its vintage theme, hard keys, and other nostalgic features, it's the perfect app for those who miss the good old days of using a Nokia phone.
Recall the classic Nokia style on your smartphone with all the functions of a legendary Nokia phone: physical keypress, vintage interface, call key, and a full app drawer. This app, Phone Retro, brings back the Nokia experience with touchscreen capabilities.
Nokia Style Phone brings the old phone style to your home screen with a launcher app that has the classic Nokia look. It's especially useful for those who miss the hard keys and small screen of the old Nokia.
The app allows you to customize your home screen with a Nokia style, including a keypad simulator, vibration feedback, and a square screen with an old-style app drawer. You can also see the phone signal, mobile data, and connection icons in the old screen style.
Nokia Launcher is a customizable, recall-style home screen replacement app.
Nokia Launcher features:
Nokia Theme brings the classic Nokia home screen style back to your smartphone with a launcher app that has the Nokia home of the past.
Classic Nokia style hard keys: Nokia keypad on the home screen, old-style keyboard for direct dialing, and saving numbers in the Nokia style.
show more
Web browser: browse the internet in the classic Nokia style.
Old camera style: take stunning photos with the square camera and impress your friends.
Long press End Call to switch to your default launcher.
Classic Snake Game 97: play the retro phone classic Snake '97, complete with the dot-matrix display and monotone sounds.
Nokia Home Screen style: enjoy the user interface of the classic Nokia phone.
Nokia Launcher 2022: customize your screen with options like wallpaper, phone name, and the Nokia theme for Android.
show less
The old Nokia style is a timeless classic that continues to be popular among smartphone users, even years after its original release. This iconic style is characterized by its durable design, simple user interface, and physical keypad.
If you are a fan of the old Nokia style, you can still enjoy its timeless design and functionality with the Nokia Launcher. This app brings the old Nokia experience to your modern smartphone, with a classic theme, hard keys, and vintage camera style. With the Nokia Launcher, you can relive the good old days of using a Nokia phone, while still enjoying all the benefits of a modern smartphone.
If you're a fan of old Nokia phones, the Nokia Launcher is a must-have app for you. Download it now and experience the timeless design and user-friendly interface of classic Nokia phones on your modern smartphone.
Note: Finally, the Nokia Launcher is regularly updated with bug fixes and performance improvements, ensuring that users always have the best possible experience.
---
Latest Articles List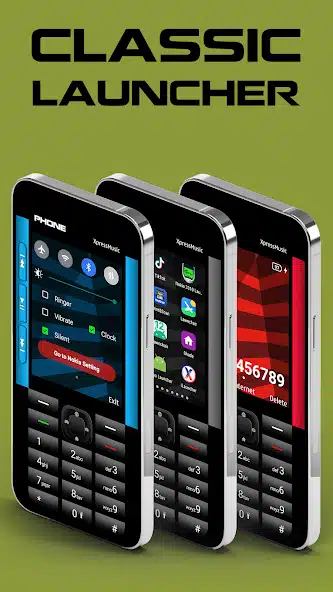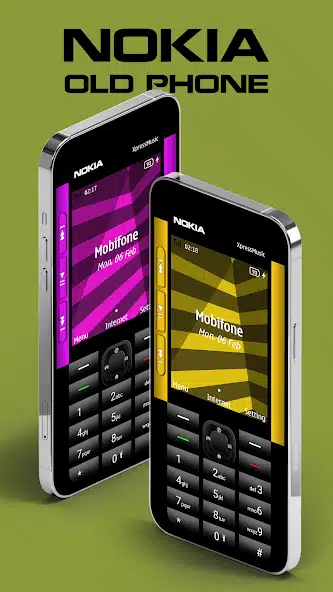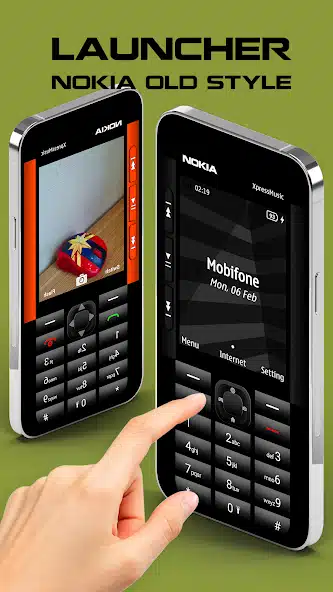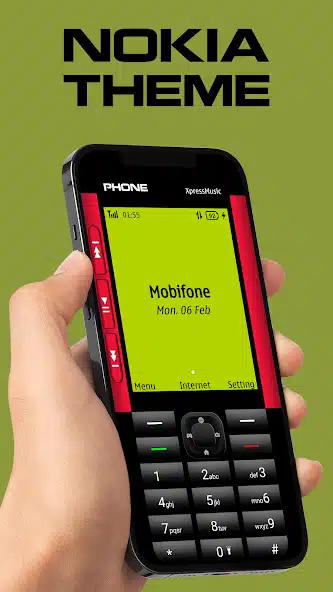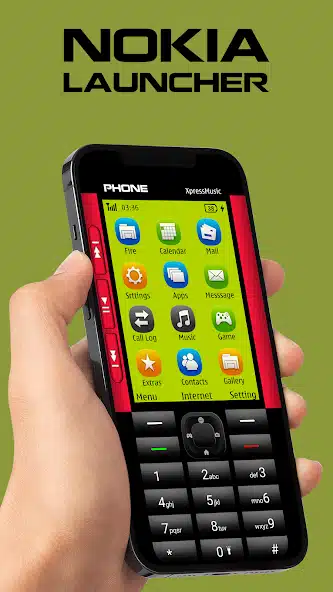 Install?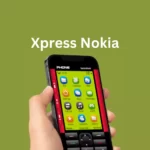 To install this Xpress Nokia Launcher application, you can go to play store and install it, only then you will get the compliant application, the way to do that is in our article, after that you can go to play store home page of this Xpress Model Nokia Old Phone Launcher application.
How does Xpress Model Nokia Old Phone Launcher work?
This is a Nokia Phone Launcher App that once installed on your phone will reflect the old Xpress Model image, giving you a unique and vintage look, giving you a sweet experience to use.
---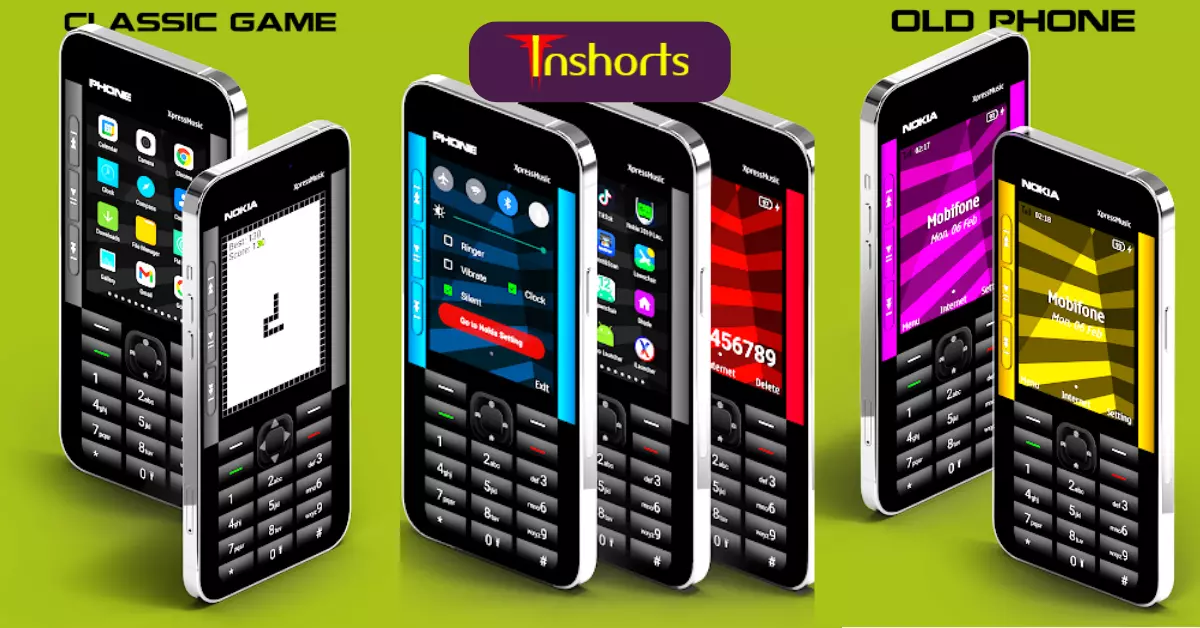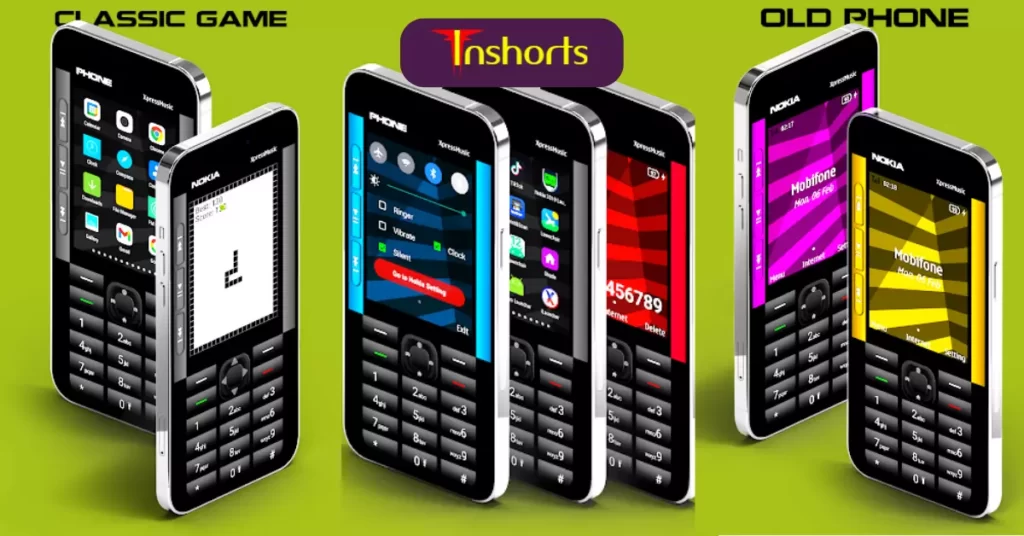 Let's talk about it!
Even if we think of some things as new and use them as new, when we bring the old into it, both together give us good moments.
Therefore, we recommend it to you because we consider it to be something that helps to add innovation without leaving out the legendary.
Apart from that it is the best application in the google play store, so you recommend it to your friends, it has more than 20 thousand installs in a few days, and it is expected to increase in the future. Also share your feedback regarding this android Nokia launcher with us, thanks for your patience reading.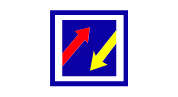 I put a lot of effort into writing and presenting each article with a proper understanding of the audience's needs and tastes. And it is noteworthy that all my articles are written according to Google's article policy.