This No Last Seen question of yours is a very important question, the term No Last Seen means when you chat with each other online without knowing others.
It is their own choice to do this, for example not showing that they were last online. Generally, nowadays we exchange a lot of text messages on social media websites, and we need the internet to view such exchanged text messages and share them with others.
What is offline chat used for?
When we pay for internet pack and chat with others, everyone knows if we are online, then others will think that we are seeing the information shared but not replying, thus there is a chance of some cracks in the relationship, to prevent this No Last Seen and Hide Online thing is popular.
It is not wrong to do this because there is some good that comes from doing such things, that is, we will see the message that may come in many times, but because it will take some time to respond, we will respond to it after an hour or two.
But an hour or two later, if the sender finds out that we have not responded even though we are online, he may get upset and upset.
It is at one's own discretion to do such things to prevent these things from affecting them.
What is the best way to do this?
When we started writing this article, we thought of recommending the best in this regard, and as always, we selected a number of Android Offline Chat applications from the best website, Google Play Store, and made a great selection out of it.
It is only 3MB without overloading the mobile and more than 5 lakh people are using it so far. Information related to this Last Seen & Offline Chat application is collected by play star and provided to you.
Note: Everything is collected based on the of this article and it may change in the future, those changes will depend on the status of this No Last Seen Chat App.
Important to note: Every app provided by Play Store must follow the policy, as mobile apps that violate the policy may be removed, which is a decision taken by Google out of concern for our interest.
---
Play Store Details
| | |
| --- | --- |
| App Size | 3MB |
| Role | Offline Chat |
| Nowadays Installs | 500,000+ |
| Released on | Mar 13, 2019 |
| Offered By | TheHexCoders |
| Official Website | https://thehexcoders.com/ |
| Contact | [email protected] |
| Application Policy | http://thehexcoders.com/privacy_policies/BlueTick%20PP.html |
| Address | Garden Town, Phase 3, Shop# 37, Gujranwala. |
No last seen & Offline chat app for WhatsApp allows you to hide blue ticks of your WA chat and also hide your last seen from your friends.
Now you can read chat without showing up online and can hide double-blue ticks while chatting. You can also view deleted messages in our "Delete SMS" app. Incognito Chat Mode for all chatting apps or social media applications.
You can reply from here within the app to your favorite chat messages showing them offline. You don't need to open any messaging app to reply to your friend's messages. Just Open this "Hide Blue Tick" App and start chatting from here.
Hide Blue Tick is an amazing app that allows you to view deleted messages of social apps with no last seen and no blue tick marks. It monitors your notifications to identify which message got deleted and then views that deleted message in an efficient way inside this app.
Hide Blue Ticks | No Last Seen helps you to read your friend's incoming messages without leaving any last seen and blue tick marks. Inside this Hide Blue Tick app, you can read unseen messages freely. Hide Blue Tick works as Last Seen Hider or Incognito Chat Reader for Social Media.
Hide Double Blue Ticks | No Last Seen provides a beautiful design and simple user interface where you can access all messages in one place.
Important Features:
It saves all notifications of all incoming messages.
No last seen" provides you Private Chat room.
Show more
This app also works as Messenger for all social media. you can read Deleted messages without giving a blue tick mark.
You can read the chat here by Creating a chat backup.
Hide blue tick app" provides you with Incognito Chat mode on all social media apps.
It also works as a Direct Chat app for all social apps.
You can Read messages in incognito mode and avoid blue ticks.
No need to remove the internet connection or activate offline mode
View deleted messages.
This app provides you offline chat experience.
You can view all social messages in a list.
Reply to your chat messages within the app.
Browse your messages by friends.
Hidden chat for WhatsApp, no online show.
No last seen, no online show, Hidden & offline chat.
Read unseen messages without leaving a blue double tick.
Read chat messages invisibly and incognito without knowing your friends.
No read receipts, No check marks, No Blue Double Ticks No Last Seen!
Stay safe, only one permission is required.
Show less
Note: Once you install the app you will be asked to grant it access to the notifications. This is a required step for the app to work. Old messages will not be displayed upon installation, only newly received messages will appear.
Disclaimer: Hide Blue Ticks | No Last Seen" is not affiliated with, sponsored, or endorsed by any other app.
---
what is no last seen and hide online?
"No last seen" and "Hide online" are features commonly found in instant messaging apps like WhatsApp and Telegram.
"No last seen" refers to the feature that allows a user to hide the "last seen" status from other users in the app. This means that even if you have the app open, or if you have recently used it, other users will not be able to see the time you were last active on the app.
"Hide online" is a similar feature that allows a user to hide their online status from other users. This means that even if you have the app open, or if you are actively using it, other users will not be able to see that you are online.
Both of these features are useful for privacy reasons, allowing you to control who can see your activity status on the app.
offline chat is correct or wrong
"Offline chat" can refer to a number of different things, but generally, it refers to a mode of communication that does not require an internet connection.
For example, some instant messaging apps have an "offline chat" feature that allows users to send messages to each other even if they are not currently connected to the internet. In this context, "offline chat" is considered to be correct.
It's also worth noting that "offline chat" can refer to other forms of communication that don't require an internet connection, such as face-to-face conversations or written messages that are not sent over the internet. In these contexts, "offline chat" would also be considered to be correct.
---
Latest Posts Of TnShorts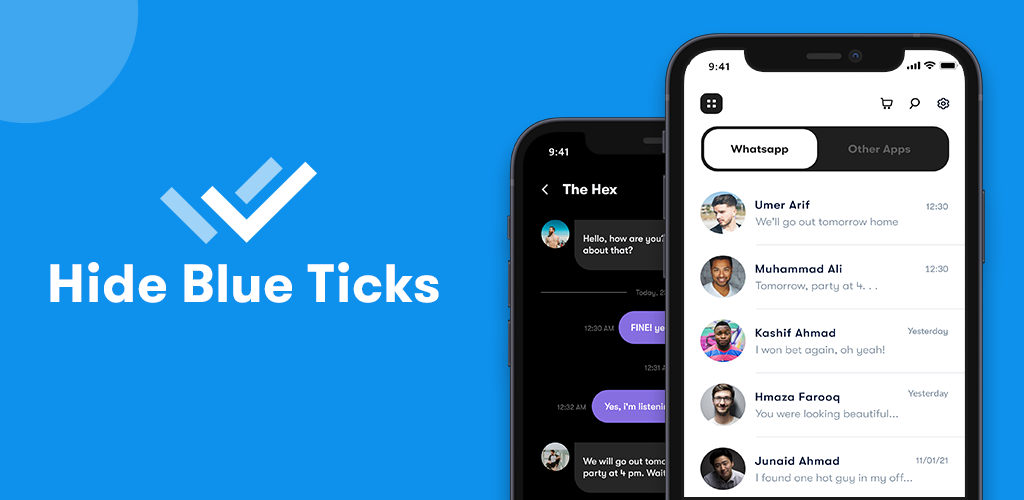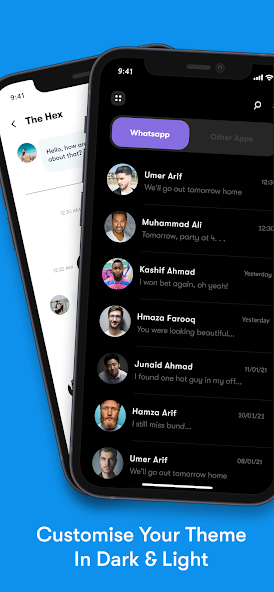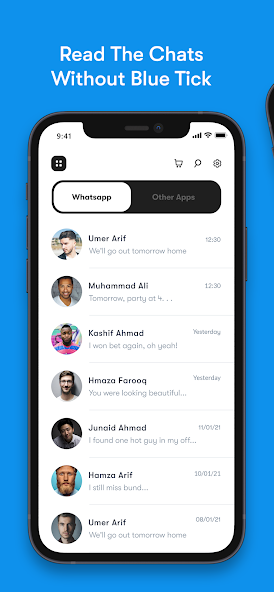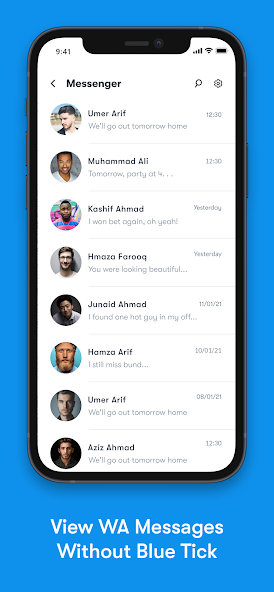 Download Offline Chat App?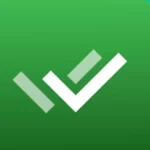 The possibility to download this application is available on the play store, we have given the way to go there in this article, through which you can directly go to the home page of this application and install it.
Also, get a chance to read and see the opinion of the app and download and use it based on your own choice.
How does No Last Seen work?
This Hide Online application doesn't show that you are online and have seen the information when you are chatting or viewing a message on your phone, so many people feel that there are some advantages. And they use it on their own basis.
---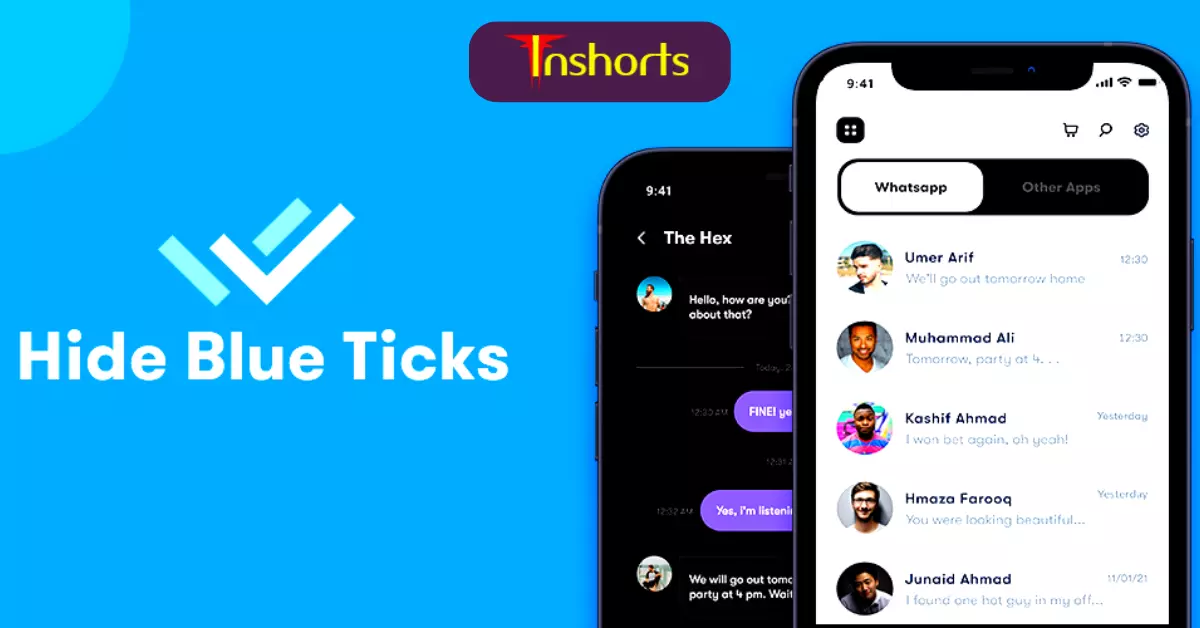 Let's talk about No Last Seen!
Using it is a matter of our own choice, because there are many applications that we exchange with our relations and friends, through which we exchange text messages.
However, there is a separate policy for those sharing apps, which we must follow, and our use of such applications should be at our own discretion.
Because if there is any problem with this, we may need to face it alone, so read all the information and use it only if you like. Also share this information with your friends, thanks for your support and patience and stay tuned to our website for future great articles.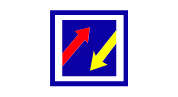 I put a lot of effort into writing and presenting each article with a proper understanding of the audience's needs and tastes. And it is noteworthy that all my articles are written according to Google's article policy.